Shopify stores have become one of the best ways for Black entrepreneurs to start an online business ever.
You might not realize it, but Shopify has a larger market share in the United States than Apple, Ebay, and Walmart.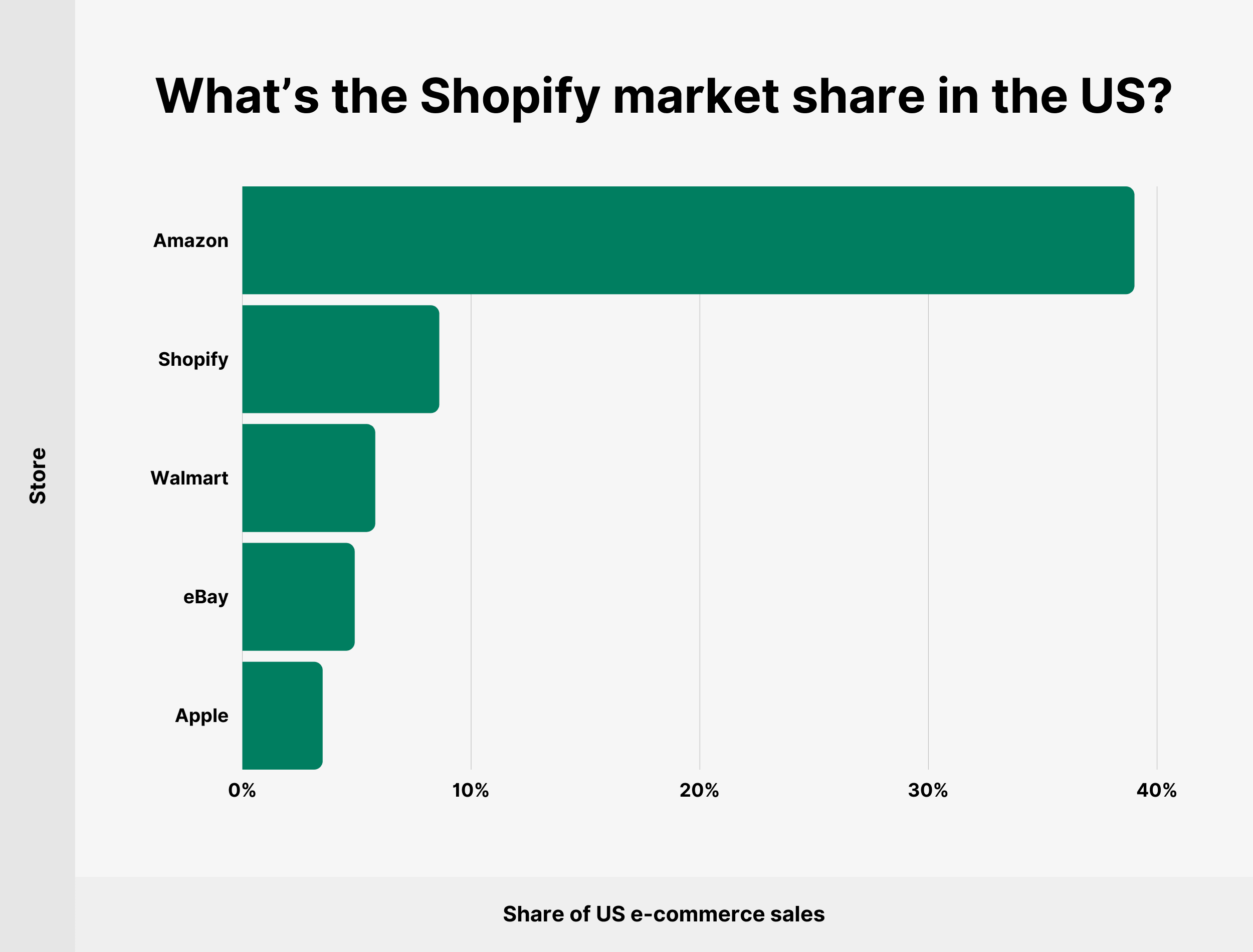 Its much easier to start and manage a Shopify store than an Amazon store from our personal experience, so that makes Shopify #1 for us.
With unreliable job markets and high unemployment, it makes sense for us to have second streams of income, and online businesses are perfect choices.
Retail ecommerce sales are expected to rise over the next few years as seen below.
That means the ones who start first will reap the most reward.
If you dont have any experience, you can still hire someone who does for as little as $5.
How? By outsourcing to overseas Black freelancers. Because of the difference between currency, you can get top rated talent for less than you would pay in the West.
We earn a commission when you go with one of our suggestions, we have actually worked with these Freelancers and gave them honest reviews.
Here are 4 top rated Black Freelancers who can help you make money with your own Shopify store.
Black Freelancers are often overlooked by entrepreneurs looking to hire quality talent.
The reasons can be their low fees, their location, and questions about their skill level..
The surprising news is that Black Freelancers can be diamonds in the rough. Here is why:
Affordability – You can take advantage of the difference in currency when you hire Black Freelancers from abroad. You can hire above average talent from Ghana, Nigeria and Jamaica for far less than you can find in the West..
Time Savings – You can spend years learning how to build a site by yourself, or you can hire an expert who can finish in days. Which would be a smarter choice?
Scale – Expert Black gig workers can help you grow your business, get organized, create systems for your business, and so much more. Its like having your own team of workers dedicated to finishing your project.
Trust – You can read reviews and see examples of work the freelancers have done for actual clients.And once you get started, you can request as many revisions as you need until you are happy with their finished work. If things dont work out, the websites that these workers are listed on makes it easy to get refunded if you need to.
Buildyour profitable automated shopify dropshipping store with Kinderkingman
Kinderkingman is based in Ghana with services starting as low as 50USD.
He has a 6 day turnaround time, meaning in under one week you can have a money making online store.
And if you are not happy with his first draft, you can request as many revisions as you need
4.9 star rated top seller (450+ reviews)
20 products added to your site for you
Bonus marketing guide
2. Add winning products to your shopify store via oberlo
Donald is a Black freelancer based in Cameroon with services at just 40USD.
Oberlo is a dropshipping company.
Dropshipping is a business model where a manufacturer creates, stores, packages, and ships products to a customer on behalf of a business.
That means you dont have to worry about shipping or handling, and focus on growing your business instead.
Here are some other services that Donald can do for you:
Amazon listings,
Add products from amazon,
ebay, walmat etc to shopify, Ebay listing,
Quality product decriptions for seo purposes,
Copying of products from one shop to another,
Cleaning of product images,
and Adding product variances.
3. write catchy product descriptions
Amber is based in the United States with services starting as low as 115USD.
Why you need this gig:
Good product descriptions are critical for your search engine rankings. And customers will read your product descriptions carefullly before decinding to buy from you.
If you want to increase your chances of appearing on the front page of Google and getting as many buyers as possible, you need well written product descriptions.
This is one of the most overlooked parts of ecommerce that can give you a competitive edge. So we highly suggest taking a look at Amber's services below.
4. audit your shopify store to boost shopify sales
Hanna is based in Ghana with services starting as low as $5. Incredible.

Why you need her services:
Once you have your store set up, Hanna can make sure that you are not missing any opportunities to make money.
Nothing feels worse than leaving money on the table, especially when you could have spent $5 to make $500!
So take advantage of her services by clicking the button below.